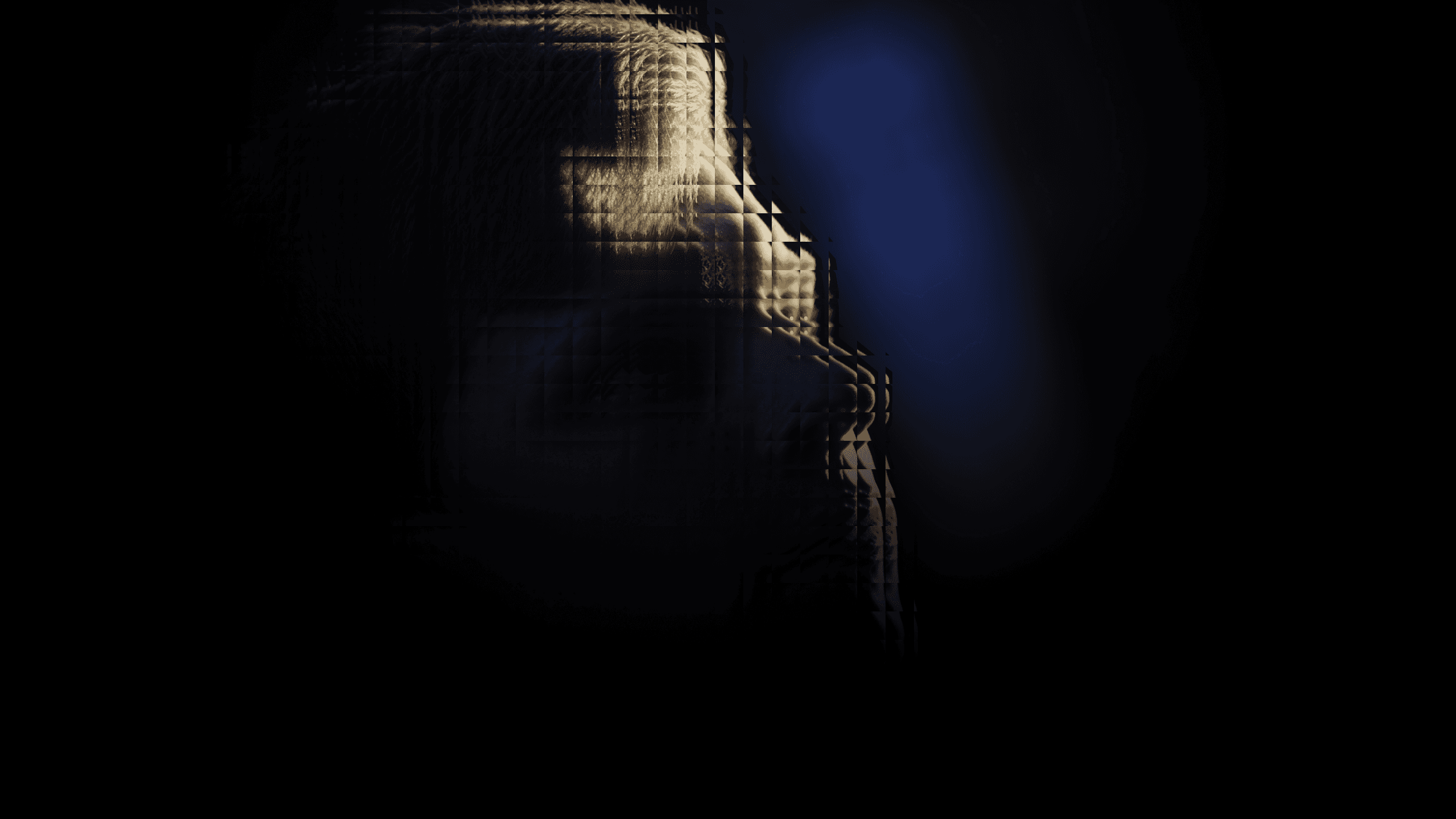 AME Wizard
The Ultimate
tool for
modifying
Windows.
AME Wizard v0.7 Beta (23MB)
Instructions
Completely transform your computer in minutes. Simply download a verified Playbook, or use your own, and run it in AME Wizard.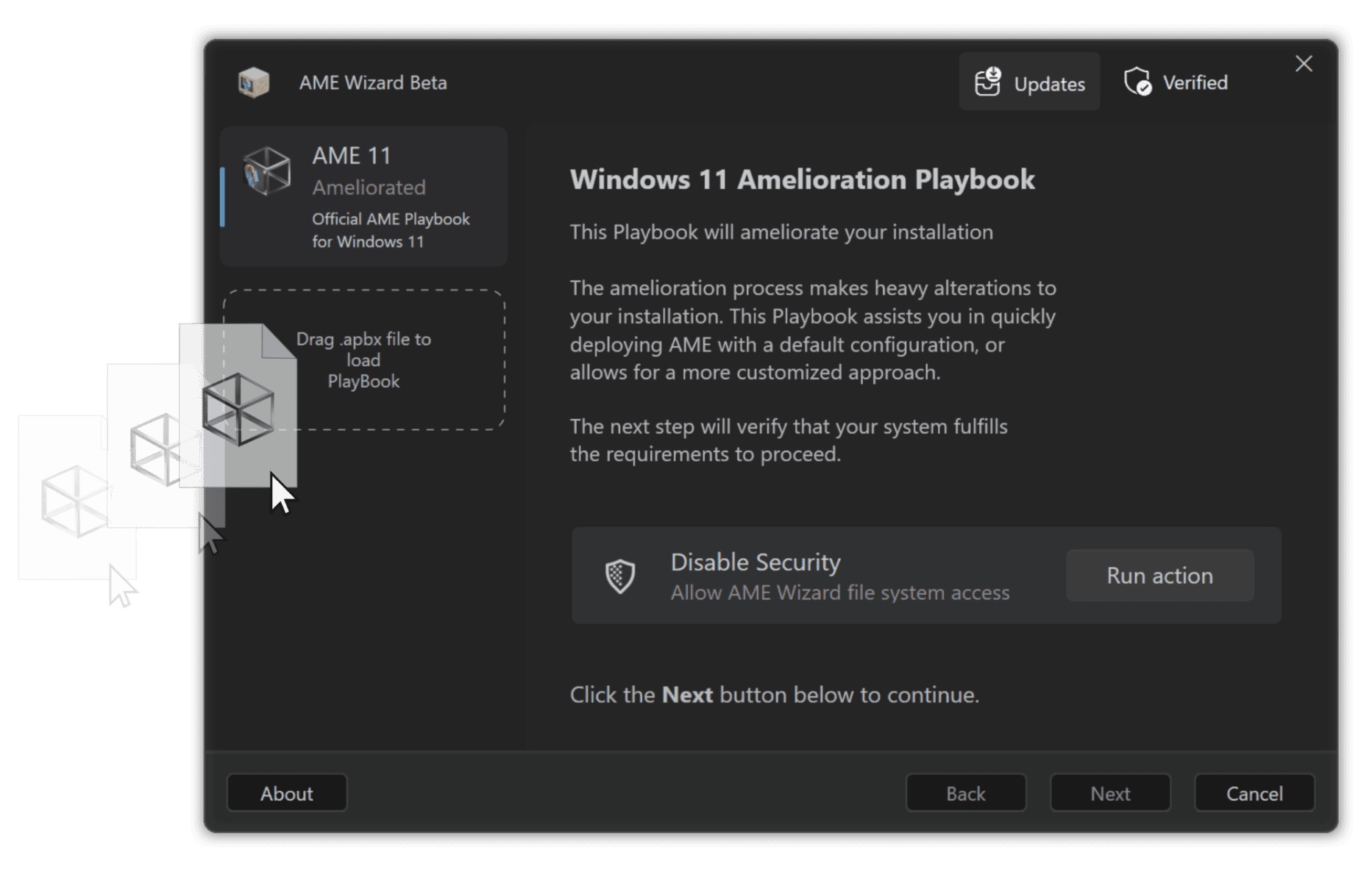 Strong focus
Consistently
developed.
Rigorously tested.
We are a small team of functional software enthusiasts dedicated to providing efficient program solutions with a strong focus on user experience. Our shared vision for privacy, software stability, and grass-roots solutions motivates us, and our community to continue to push forward our endeavors.
Native app
We did not take the easy path of writing our app in Java or a web-based Java-script heavy framework. Using C# and .NET allows us to craft an experience that minimizes resource use and is very fast.
Meet Playbooks.
Drag. Drop. Run.
Build your own configuration for AME Wizard with Playbooks, a modular extension format containing simple YAML instructions to be applied. Verifying your Playbook allows you to build a trusted userbase. You can also browse the growing list of Playbooks offered by talented creators for free.
Powerful toolset
Gone are the days of custom ISOs. Quickly build and deploy any configuration to Windows you can think of.
- Delete files with confidence
- Cleanly remove components
- Make powerful registry edits
- Install and deploy software
- Run custom scripts
- Modify the user interface
Develop
Playbooks
are YAML.
With human-readible configuration files, cleanly removing or modifying system components is as simple as listing their names in a list. Everything from the experience in the GUI, including requirements to check for, before the user can proceed, to modifying the user interface and installing packages, is just a few lines of text away.
Development kit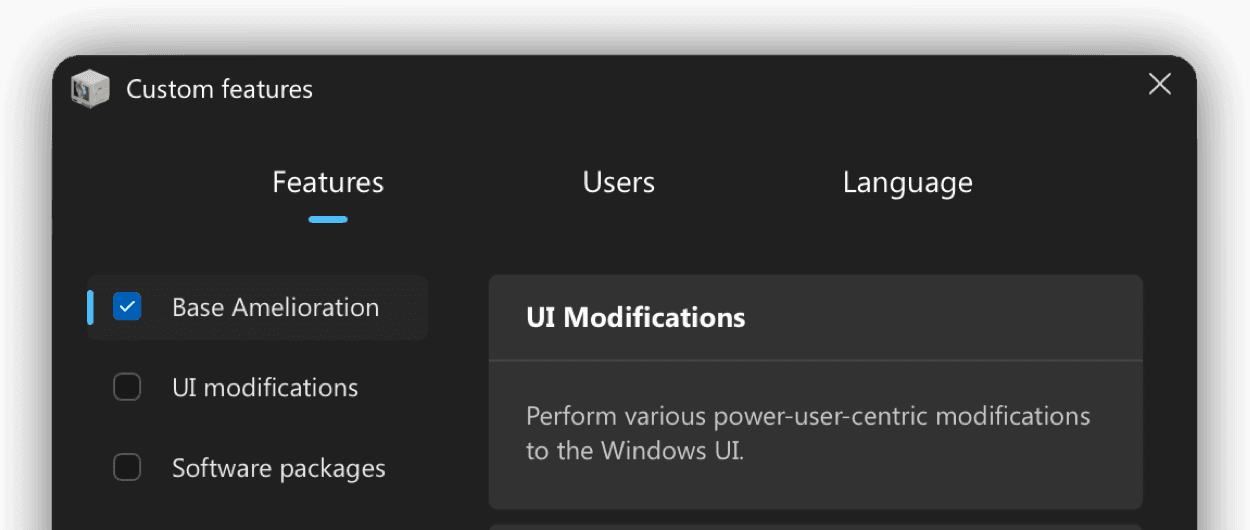 Features
Verify.
Deploy.
Trust.
All verified Playbooks are hashed upon importing them into AME Wizard, and are checked against a fast, location optimized hash verification server.
Verified Playbooks are always delivered securely to their userbase.
Verification
Verification requires registration of your project with Ameliorated. We audit your Playbook, verify it, and you are added to a whitelist of secure Playbooks.
Registration is closed during beta
Verified features
With verified Playbooks, users are able to enjoy a much more secure and integrated experience. Check for updates and download them seamlessly via the Wizard UI, once the Playbook has been imported once. All verified Playbooks are clearly marked as such in the Wizard UI, communicating trust and authenticity to users. This also includes space for adding links to external websites and resources, such as donation pages or support articles.
| | Verified | Unverified |
| --- | --- | --- |
| Free Playbook creation | | |
| Playbooks for private use | | |
| Update Playbook from Wizard | | |
| Push automatic updates | | |
| Build trust with users | | |
| Link to website in Wizard | | |
| Custom Playbook icon | | |
| Ameliorated support-line | | |
We can help
you simplify.
Absolute Privacy.
Unrivaled Stability.
Our custom Playbooks aim to not only showcase the power of AME Wizard, but are a carefully crafted gift to the enthusiast community we are a part of. Being functional software enthusiasts has constantly motivated us to improve and tweak the operating systems that we use. Enabling true privacy and maximizing stability are at the core of this philosophy, and Ameliorated Playbooks specifically target these goals through an intensive and transformative new process.